Our Team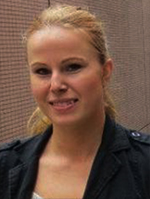 Xenia, Office Manager
Xenia joined our team in December 2015. She has a B.S. in Business Administration with a concentration in leadership, organization and management. Xenia is currently working on her M.B.A. in health services and has a strong passion for healthcare administration. In her free time she enjoys spending time with her three kids, skiing and a good glass of wine (though not all at once).
Felicia, Medical Assistant & Bemer Coordinator
Felicia has been part of our team since September 2015. She is not only a certified Medical Assistant, but is also certified in Medical Office Administration. Felicia supports our clinic as both a Medical Assistant, and as our BEMER Coordinator and has a widespread range of responsibilities in our clinic. Since joining us, she has furthered her training by attending multiple BEMER Academies and an IV certification class. She is a creative and eager learner who is always looking to expand her skill set to help our practice thrive. Albuquerque is her childhood home. She is outgoing, friendly, and loves laughter. Felicia is blessed with a loving extended family, amazing friends, as well as two beautiful "fur-babies", Kaiya and Koda. In her off time, she enjoys spending time with family, friends, watching a good Netflix series, taking the dogs to play, and a nice concert or show. At the end of the day, she takes pride in living life to the fullest. "To live is the rarest thing in the world. Most people just exist." Oscar Wilde
Kayleigh, Medical Assistant
Kayleigh joined our team in November 2015. She is a certified medical assistant. Kayleigh attended a BEMER Academy shortly after joining us and is a great asset to our team. Kayleigh was born and raised in Albuquerque, NM, where she is currently raising her two sons with her fiancé. She enjoys spending time with friends and family, while being outdoors.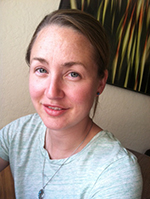 Lia, Medical Receptionist
Lia joined the clinic in June 2016.  Her educational background includes clinical herbalism, nutrition, medicine making, botany and plant ID. Lia is a gypsy of sorts, she is a self-taught seamstress, dabbling and enthused mycologist, food justice advocate, herbalist & nature lover. She recently completed the Master Naturalist program and is always pursuing further education. She lives in the south valley where she and her husband grow fruit and vegetables for eating, sharing and canning. Lia enjoys creative cooking, hiking, medicine making, biking, yoga, gardening, podcasts, and of course motorcycle trials (ask her about this sometime). She lives with two love-able & laughable canines, a rooftop gargoyle cat, 14 hens, one rightfully proud rooster, goldfish in a rain barrel and a promising beehive. She is happy to be a vital part of the support team here at our Holistic Integrative Medicine Clinic.